Professional Glow in the Dark Tape [24 Hour]
Product Description
TID Photoluminescent or Glow-in-the-dark Film helps to provide safe pathways for exits, highlights obstacles and allows safe movement in emergency situations or anytime electrical lighting has failed.
Like all photoluminescent materials our film's pigments get excited when "charged" with light from an external source such as a light or the sun. When that light source is removed the film emitts the built-up energy in form of a yellow-green glow. This glow will range in brightness and duration depending the intensity and time of exposure to the light source.
We have a range of films available that are photoluminescent ranging from popular standard glow-in-the-dark film to digitally printable and films that meet requirements of various international safety standards.
Contact Us for more.
Various film types available
Stable & durable
Screen printable, digitally printable & computer cuttable
Available in 1000mm x 50m, 1220mm

x 45.7m

Made in China
TID™ Photoluminescent Material
TID™ Photoluminescent Material Photoluminescent Vinyl is designed to produce safety and emergency exit signage, making photoluminescent egress path marking system for buildings required by IBC/IFC 2009. It could be used on residential house as well, marking on the steps, handrails, stair landings, egress path obstacles and exit doors of enclosed stairwells.
Features and Benefits
Meet and exceeds ASTM D 2072, IMO A.752, OSHA 1910, DIN 67510-4, NYC RS 6-1 and RS 6-1A, IFC 2009, UL 1994
Extended glowing time as long as more than 5 hours
Printable by using screen print, digital print
Plotterable by flatbed plotter and friction fed plotter
Standard Roll Dimensions 48"x150'
Permanent Pressure Sensitive Adhesive
Re-charge in a quick time
More than 10 years for indoor use
Photopic Luminance (Glow in the Dark)
TID™ Photoluminescent Material Photoluminescent Vinyl shall have typical photopic luminance values listed in below tables when follow the standard test methods in according to:
DIN 67510-1
Codes and Standards

Activation Conditions

Photopic Luminance Values in mcd/m2 after activation has ceased

Min.

Illumination

10 Min

60 Min

90 Min

DIN 67510-4

Class B

5

1000 lx

(92.9 fc)

50

7

-

PLFF-509-ACR

52

7

4
Decay Time
According to activation conditions of DIN 67510-1, TID™ Photoluminescent Material Photoluminescent Vinyl shall glow for 600 minutes until its photopic luminance value reaches 0.3 mcd/m2.
Physical Performance
TID™ Photoluminescent Material Photoluminescent Vinyl is tested to have following physical properties:
1.      Thickness : 9-11 mils
2.      Visual Appearance : Light Yellow Green Color
3.      Glowing Colors : Bright Green
4.      Adhesive : Permanent Pressure Sensitive
Test Method: 90o Hang Weight
Test Result: Les than 2 Inch (55 mm) Movement
5.      Impact Resistance
Test Method: Apply vinyl to a standard panel 3 x 6 inch (7.6x15.2cm) and condition. Subject vinyl to a 50 inch pounds (5.7Nm) impact in accordance with ASTM D-2794.
Test Result: No separation from panel or cracking outside immediate on impact area.
6.      Shrinkage
Test Method: Condition a 9 by 9 –in (229 by 229-mm) vinyl with liner for a minimum of 1 hour, removed the liner with adhesive side up for 24 hours.
Test Result: No Change
7.      Flexibility
Test Method: Following conditioning of 1 x 6 inch sample, remove liner and dust adhesive with talc. At standard conditions, bend in one second around 1/8 inch (3.2mm) mandrel with adhesive side facing mandrel.
Test Result:  No cracking, peeling or delamination on Application Surface
8.      Application Temperature Range : 50oF – 100oF (10oC – 38oC)
9.      Service Temperature Range : -30oF – 200oF (-34oC – 90oC)
10.  Washability (ASTM D 4828 -1994)
11.  Toxicity (SMP 800-C)
12.  Radioactivity (ASTM D 3648-2004)
13.  Flame Spread (ASTM E 162-2002)
14.  UV Degradation (ASTM G 155-2004)
Maintenance
Cleaning – Routine washing is recommended for maximum performance
Visual Inspection – Photoluminescent signs and markings should be inspected visually every 12 months at minimum, inspect the signs and markings under a normal lighting condition.
Applications
TID™ Photoluminescent Material Photoluminescent Vinyl incorporates a pressure sensitive adhesive and should be applied to the substrate a temperature of 60oF/18oC or higher by any of following methods:
Mechanical Squeeze Roll Applicator – Application to extrusions that are edge wrapped require sufficient softening of the vinyl, this can be accomplished by directing additional heat to the "next to last" edge roller. This practice will increase productivity and minimize cracking.
Hand Squeeze Roll Applicator – Application for complete sign or backgrounds must be done with a roll laminator, either mechanical or hand driven.
Substrates
TID™ Photoluminescent Material Photoluminescent Vinyl can be used on wide range of substrates. For the optimized performance, users are argued to carefully evaluate all substrates for adhesion and durability. All substrates for proper application of photoluminescent vinyl should have the follow characteristics:
Clean- Smooth- Flat- Rigid- Dimensionally Stable- Weather Resistant- Nonporous- High Surface Energy
Cutting
Plotter Cutting
Programmable knife cut (electronic cutting)
1.      Flatbed plotters can either die cut or kiss cut and offer the most consistent reliable performance.
2.      Friction Fed plotter. Kiss cut only. Success has been achieved using plotters that have 300 grams of down force and a 60º cutting blade. Additional drive wheels may need to be added to improve tracking. An alternative procedure is to cut sheeting from the liner side. Blade force and knife depth must be set to score but not cut through the top film. Break apart individual copy or apply premask to retain spacing.
3.      Other Cutting Methods
TID™ Photoluminescent Material Photoluminescent Vinyl may be hand cut or die cut one sheet at a time, and band sawed or guillotined in stacks. Maximum stack height for cutting Reflective Sheeting is 1 ½ inch or 50 sheets.
Storage and Packaging
TID™ Photoluminescent Material Photoluminescent Vinyl should be stored in a cool, dry area, preferably at 65-75ºF (18-24ºC) and 30-50% relative humidity and should be applied within one year of purchase.
Rolls should be stored horizontally in the shipping carton. Partially used rolls should be returned to the shipping carton or suspended horizontally from a rod or pipe through the core. Unprocessed sheets should be stored flat. Finished signs and applied blanks should be stored on edge.
Screen processed signs must be protected with slipsheet paper. Place the glossy side of the slipsheet against the sign face and pad the face with closed cell packaging foam. Double faced signs must have the glossy side of the slipsheet against each face of the sign.
Unmounted screened faces must be stored flat and interleaved with slipsheet, glossy side against the sign face.
Avoid banding, crating, or stacking signs. Package for shipment in accordance with commercially accepted standards to prevent movement and chafing. Store sign packages indoors on edges.
Panels or finished signs must remain dry during shipment and storage. If packaged signs become wet, unpack immediately and allow signs to dry.
Installation
Nylon washers are required when twist style fasteners are used to mount the sign.
Cleaning
Signs that require cleaning should be flushed with water, then washed with a detergent solution and soft bristle brush or sponge. Avoid pressure that may damage the sign face. Flush with water following washing. Do not use solvents to clean signs.
General Performance Considerations
The durability of TID™ Photoluminescent Material Photoluminescent Vinyl and finished signs using matched component materials will depend upon substrate selection and preparation, compliance with recommended application procedures, geographic area, exposure conditions, and maintenance.
Maximum durability of TID™ Photoluminescent Material Photoluminescent Vinyl can be expected in applications subject to vertical exposure on stationary objects when processed and applied to properly prepared aluminum according to recommendations. The user must determine the suitability of any nonmetallic sign backing for its intended use.
Sign failures caused by the substrate or improper surface preparation are not the responsibility of TID. Applications to unprimed, excessively rough or non-weather resistant surfaces or exposure to severe or unusual conditions can shorten the performance of such applications.
Custom colors, certain lighter colors, heavily toned colors or blends containing yellow or gold may have reduced durability. Atmospheric conditions in certain geographic areas may result in reduced durability.
Periodic sign inspection and regular sign replacement are strongly recommended in order for sign owners to establish their own effective service life expectation, beyond the warranty period.
Applications for Standards and Codes
| | | |
| --- | --- | --- |
| Market | Codes and Standards | Applications |
| Building | ASTM E2072-10 | Safety Markings |
| Building | ASTM E230-09a | Safety Marking Guide |
| Building | UL 1994 | Egress Path Marking |
| Building | IBC 2009 | Egress Path Marking |
| Building | 2010 CA Building Code | Egress Path Marking |
| Building | 2005 CT Building Code | Egress Path Marking |
| Building | CAN/ULC-S572-10 | Egress Path Marking System |
| Building | NYC RS6-1 and RS6-1A | Exit Signs and Path Marking System |
| Building | ISO 16069 | Graphic Symbols |
| Building | ISO 17398 | Safety Colors and Signs |
| Industrial | OSHA 10910.37 | Exit Signs |
| Life Safety | Egress Path Marking | IFC 2009 |
| Life Safety | Egress Path Marking | NFP 5000 |
| Life Safety | Egress Path Marking | NFPA 101 |
| Navy | Egress Path Marking | CID AA 55792 |
| Passenger Rail | APTA SS-PS-002-98 Rev.2 | Emergency Exit Signs |
Removal
TID™ Photoluminescent Material Photoluminescent Vinyl has an aggressive pressure sensitive adhesive. The use of a heat gun or steam cleaner will aid in removal, Citrus base cleaner is recommended for the removal of adhesive residue from substrates.
Competitive advantages:
1. Good communication, our sales people worked for a great number of different countries' clients.
2. Prompt reply and response.
3. 100% manufactured by ourselves.
4. Eco-friendly
5. Reasonable price 
   We supply reflective sheeting products for vehicle safety, traffic signing, license platem construction safety, and commercial graphics applications, We offer both glass bead and microprismatic films as well as s series if complimentary adhesive and fluorescent film products, Many of our products are customized for specific customer needs and applications, and we are always excited to take on new projects from a wide variety of industry segments.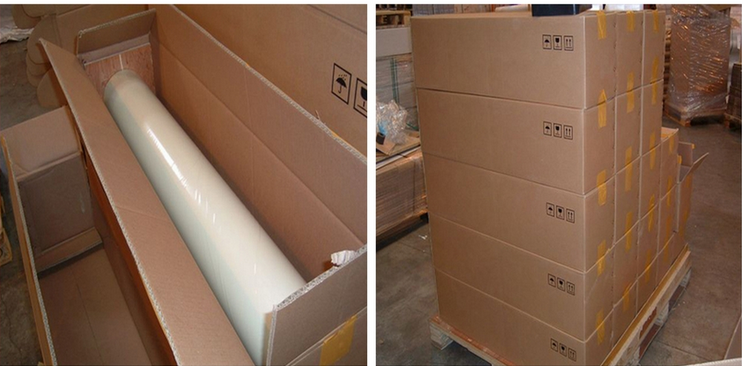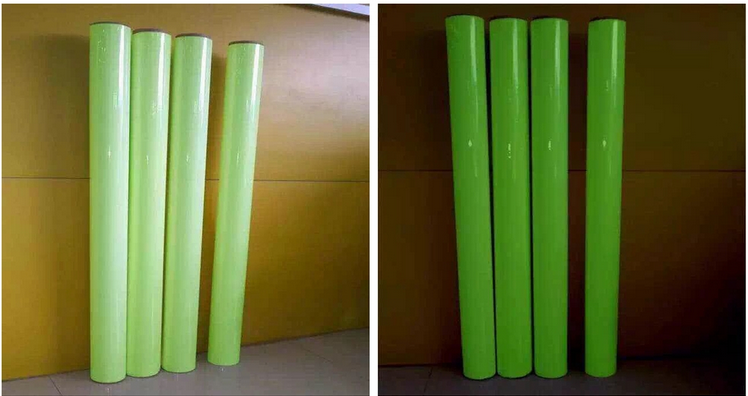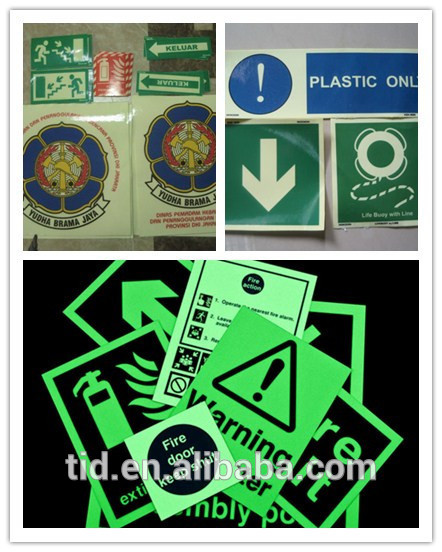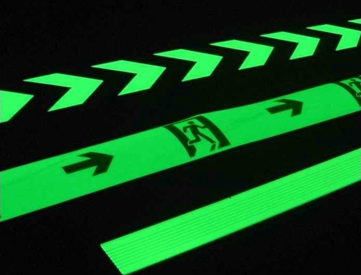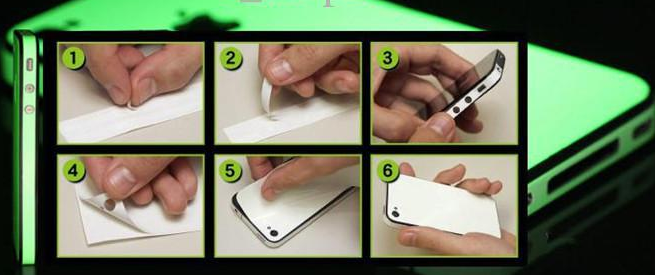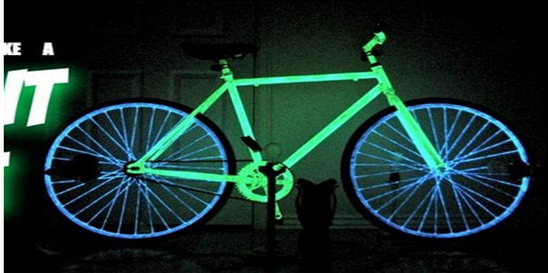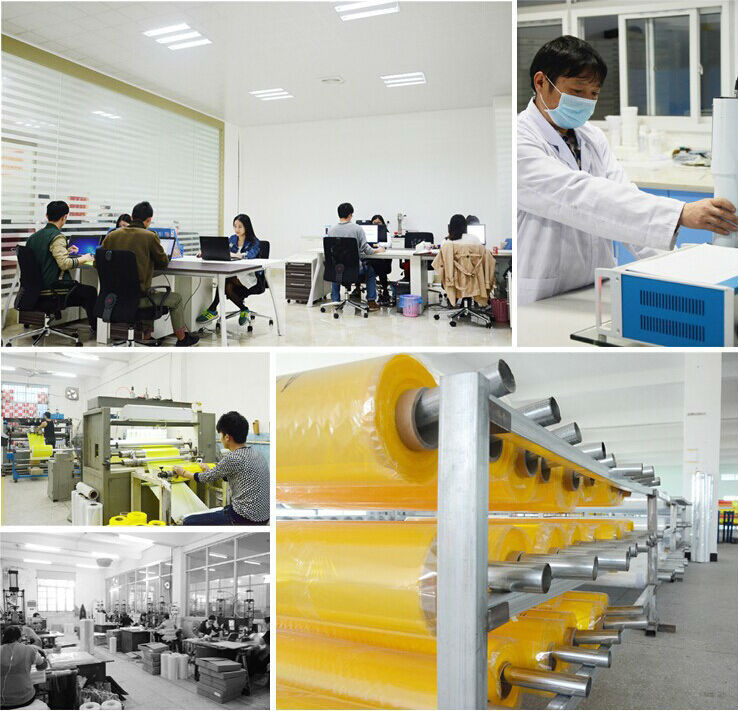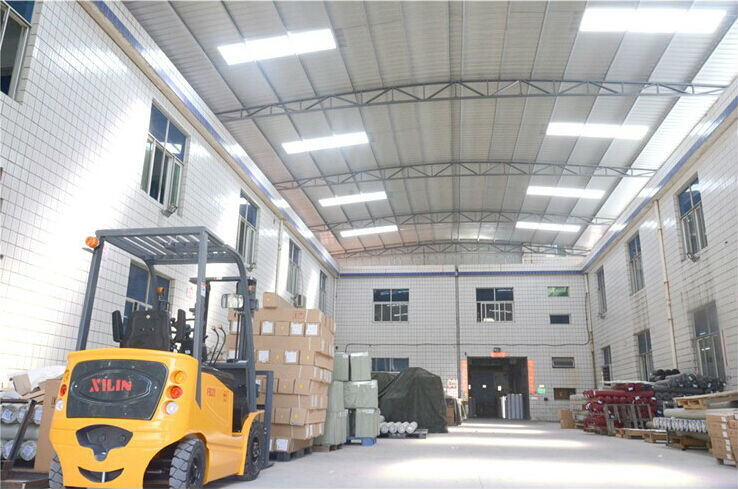 Contact us if you need more details on Photo Luminescent Film. We are ready to answer your questions on packaging, logistics, certification or any other aspects about Grow
Tape
、Glow in the Dark. If these products fail to match your need, please contact us and we would like to provide relevant information.
Product Categories : Photoluminscent Film